A selection of picture's from our 4 day boarding break, with Euro guys Andy, Rob and Jason AKA DJ Spinback.
The Bolino family tree back to the 1800's.
Slammin' Vinyl Christmas Club trip to Norway Feb 06.
Paul, Grant and myself in Milan Sept 03 for the Monza F1
.
Slammin' Vinyl Christmas Club Feb 04
Jason, Paul and me in Viet Nam January 04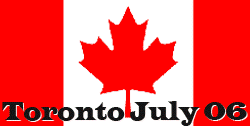 Paul Rooneys stag weekend in Toronto June 06